Snookered by Ishy Din, Bush Theatre
Published:

Tuesday, March 20, 2012 12:03

| Review by:

Karla Williams

| Afridiziak Star Rating: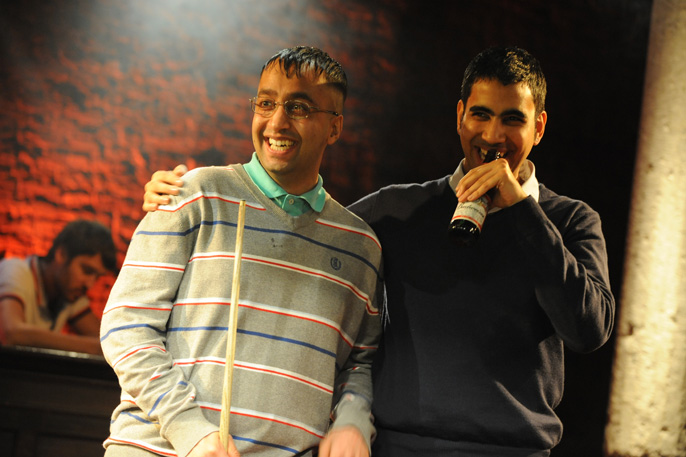 Set in what looks like an Old Man's pub somewhere up north, Snookered (English slang for 'trapped') tells the story of four young Pakistani lads who have gather for the annual game of pool on the anniversary of their friends T's death. As they down JD's and reminisce about the past, secrets are revealed that have long been forgotten and they discovered the truth they once held dear is in fact more like fiction.

Written as his first feature length play Snookered displays much potential and highlights Ishy Din's ability with characters and dialogue. I was particularly impressed by his depiction of young Asian men as he avoided the frequently viewed stereotypes and common place story lines in exchange for what feels like an authentic look into the much published Muslim community. However where the play did let me down was it lack of an engaging plot and the conversation heavy piece did drag at times, despite its numerous comedic moments.

Out of the cast of five my favourite has to be Asif Khan as the geeky, mamma's boy Kamy – the perfect representation of a freshy if every I saw one!

Continuing on a UK Tour until early April, Snookered is a great example of progressive work from a BAME writer and while it's not faultless it's a really good first piece.

Cast: Jaz Deol, Muzz Khan, Asif Khan, Peter Singh and Michael Luxton
---
Info: Snookered is playing until 24th March 2012 at the Bush Theatre.