Port Authority, Southwark Playhouse
Published:

Tuesday, January 31, 2012 7:11

| Review by:

Karla Williams

| Afridiziak Star Rating: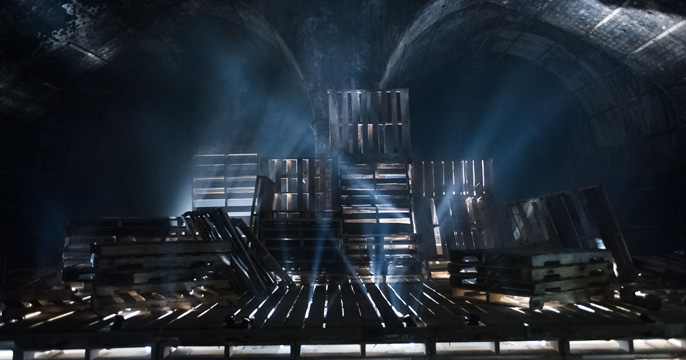 Being an ardent fan of the Southern Irish accent (particularly when spoken by men!) I was excited by the prospect of an evening spent sitting and listening to three of them.

Kevin (Nolan) a young Irish lad who had moved out of the family home, is in love with his roommate Clare but thanks to circumstances outside his control and ultimately his own cowardice, his feelings for her remain a secret. Dermot (the very funny O'Hanlon) a middle aged married man who like his G&T's, is given a job that should go to someone more qualified and while away on a business trip in LA finds himself alone in a hotel room with a naked woman. Joe (Rogan) completes the trio; an old man living in a care home who receives a mysterious package and begins to reflect on the events that lead him to the man he is now.

Port Authority is told using monologues and each characters story is interwoven to form the main structure of the play. The real beauty of director Tom Attenborough's production is the performances and in particular Ardal O'Hanlon as Dermot and Andrew Nolan as Kevin both display some wonderful moments of humour. My favourite has to be when Dermot re-tells the tale of attending a dinner party at his boss's house but being too drunk to focus on anything other than his wife's breasts and then getting locked in the toilet. However towards the end of the play I found myself feeling slightly less engrossed as Port Authority contains very little movement as the three actors talking directly to the audience and at times it became difficult to remain fully engaged.

McPherson's writing is rich with description and insight that help place the audience into the minds of his characters, however it lacks a discernible 'plot', which I feel would have help sustain interest. For example if the three men were somehow connected to one another either by location, past or one of the women they frequently spoke about.

A trio of very talented actors who ultimately make the characters they depict their own as they explore themes of consequences, dreams and the significance of the choices we make brings the stories within Port Authority to life.

By Connor McPherson
Directed by Tom Attenborough
Cast: Ardal O'Hanlon, Andrew Nolan and John Rogan
---
Info: Port Authority is playing at Southwark Playhouse until February 18, 2012.